Our Kitchen Hours
Sunday 11:30-9
Monday Closed
Tuesday 11:30-9
Wednesday 11:30-9
Thursday 11:30-10, late night menu 9-midnight!
Friday 11:30-11,  late night menu 9-midnight!
Saturday 11:30-11,  late night menu 9-midnight!
Our History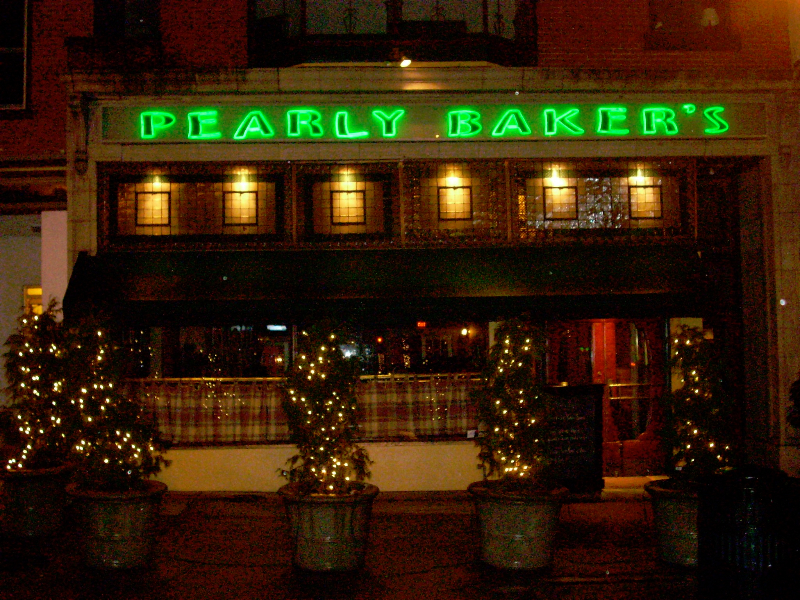 Built in 1869, 11 Centre Square, the building which houses Pearly Baker's Ale House, has been a restaurant for nearly 70 years.  Originally built as Easton's first YMCA, the building was converted into a GE store in the early nineteen hundreds before opening as the Manhattan Club in the Forties.  It was during this time that 9,000 hand-cut lead Czech crystals were fabricated by the Easton Lighting Company into the dining room chandelier.  In the Eighties, Charlie's Bar took over the building & operated until 1994, when Pearly Baker's Ale House was established.
Our Future
Pearly Baker's is twenty-three  years young, but still learning.  We strive to be a better neighbor to our community & to the Earth.  Our fryer oil is turned into fuel.  Our take-out containers, bags & straws are vegetable-based.  Our Chef is working with local farmers to bring fresh & local ingredients to the table.  We are training our staff to be more Earth conscious.  We model our business ethics after the same ideas & standards practiced at home.
[video width="1920″ height="1080″